Breeze Airways Takes Flight: New Direct Routes Connecting Utah to Charleston, Providence, and Tampa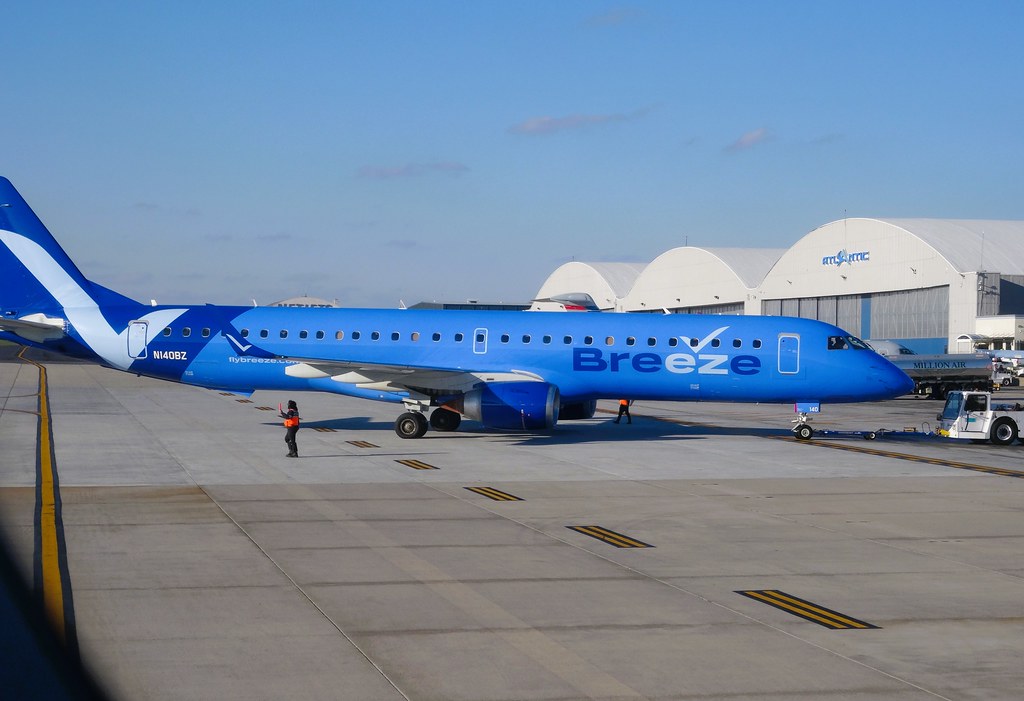 Breeze Airways Takes Flight: New Direct Routes Connecting Utah to Charleston, Providence, and Tampa
Exciting news for travel enthusiasts and Golfers! Breeze Airways, the dynamic airline known for its customer-friendly approach, has recently announced plans to expand its service offerings with new direct flights to Myrtle Beach, SC from Charleston, West Virginia; Providence, Rhode Island; and Tampa, Florida. The strategic move is set to enhance connectivity and convenience for travelers, opening up a world of possibilities for those seeking a Golf Trip to the Golf Capital of the World or relaxing Myrtle Beach getaway.
Breeze Airways' Expansion Plans:
On a Wednesday announcement, Breeze Airways revealed its ambitious plans to introduce direct flights from Charleston, Providence, and Tampa in early 2024 to Myrtle Beach, SC. This move is part of the airline's commitment to providing more options for travelers and fostering increased accessibility to unique and popular destinations.
Flight Details:
Providence, Rhode Island:

Starting from February 15, 2024
Flights will operate on Thursdays and Sundays
This connection opens up opportunities for exploring the rich history and vibrant culture of Providence, offering a perfect weekend getaway for Utah residents.

Charleston, West Virginia:

Starting from May 24, 2024
Flights will be available on Mondays and Fridays
Utah travelers will now have the chance to experience the scenic beauty and charm of Charleston, a city known for its historical significance and warm hospitality.

Tampa, Florida:

Also starting from May 24, 2024
Flights will operate on Mondays and Fridays
Tampa, with its beautiful beaches, cultural attractions, and vibrant nightlife, becomes easily accessible for Utah residents looking for a sun-soaked escape.
Breeze Airways' Unique Approach:
Breeze Airways has quickly gained a reputation for its customer-centric approach, focusing on affordability, convenience, and flexibility. The airline aims to cater to the needs of travelers by offering direct flights to underserved or overlooked destinations, providing an alternative to major hubs.
The addition of these routes further reinforces Breeze Airways' commitment to creating a seamless travel experience. With carefully curated schedules on Thursdays, Sundays, Mondays, and Fridays, the airline ensures that travelers have flexibility in planning their itineraries.
Why Choose Breeze Airways?
Affordability: Breeze Airways is committed to providing competitive pricing, making travel more accessible for a broader range of passengers.
Convenience: Direct flights to these three new destinations eliminate the need for layovers, saving passengers valuable time and reducing travel stress.
Flexibility: With flights scheduled on both weekdays and weekends, Breeze Airways caters to diverse travel preferences, making it easier for passengers to plan trips that suit their schedules.
Breeze Airways' announcement of new direct flights from Myrtle Beach to Charleston, Providence, and Tampa is a game-changer for traveling golfers seeking convenience, affordability, and flexibility. As the airline continues to expand its reach, it's clear that Breeze Airways is dedicated to providing passengers with a refreshing travel experience, connecting people to exciting destinations with
---
Related articles you might like
Categories