Tee Time Delight: Discover the Best Time of Year to Golf in Myrtle Beach, SC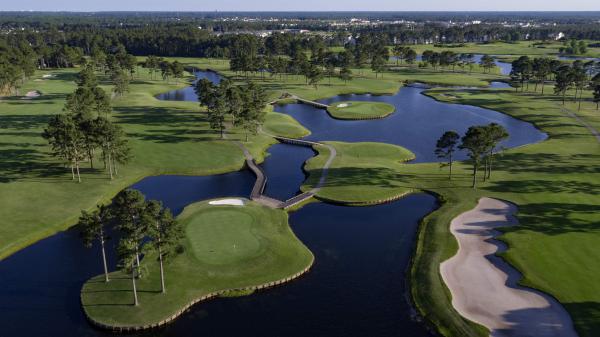 Tee Time Delight: Discover the Best Time of Year to Golf in Myrtle Beach, SC
Myrtle Beach, South Carolina, is renowned for its pristine coastline, vibrant atmosphere, and world-class golf courses. Golf enthusiasts from all corners of the globe flock to this coastal paradise to experience its exceptional greens and breathtaking views. However, choosing the perfect time to visit Myrtle Beach for a golfing getaway can greatly impact your overall experience. In this blog post, we will explore the best time of year to golf in Myrtle Beach, SC, considering factors such as weather conditions, course availability, and peak tourist seasons. So, grab your clubs, don your favorite golf attire, and let's dive into the golfing calendar of Myrtle Beach!
Springtime Splendor: Spring, particularly the months of April and May, is an ideal time to tee off in Myrtle Beach. As winter retreats, the temperature begins to warm up, providing pleasant weather conditions for a day on the greens. The cool breezes and comfortable temperatures, ranging from the mid-60s to the mid-70s Fahrenheit (15-24 degrees Celsius), create a delightful ambiance for golfing. Moreover, the stunning blooms and blossoms throughout the city add an extra touch of natural beauty to your golfing experience.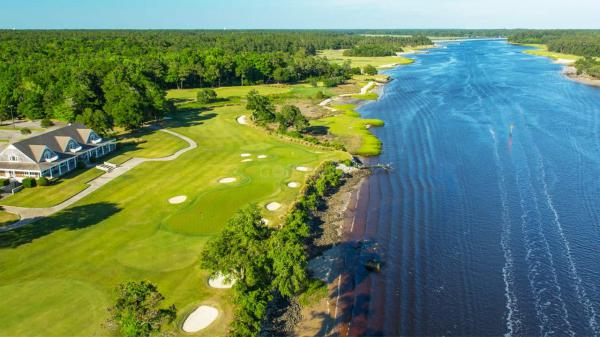 Summertime Bliss: While summer in Myrtle Beach can be hot and humid, it still holds its own allure for avid golfers. The months of June through August offer longer days, allowing for extended tee times and the possibility of catching beautiful sunsets while completing your round. Remember to plan your tee times early in the morning or later in the evening to avoid the peak heat of the day. With average temperatures ranging from the upper 70s to the low 90s Fahrenheit (25-32 degrees Celsius), you'll want to pack plenty of sunscreen and stay hydrated as you indulge in the game.
Mild and Magnificent: Fall, particularly September through November, provides an excellent opportunity for golfers to enjoy Myrtle Beach's fairways without the sweltering summer heat. As the temperatures gradually cool down, golfers can relish the mild climate and fewer crowds on the courses. The autumn colors of the surrounding landscapes make for a picturesque backdrop during your rounds. Be sure to check out the fall golf packages and events offered during this time, which can enhance your golfing experience even further.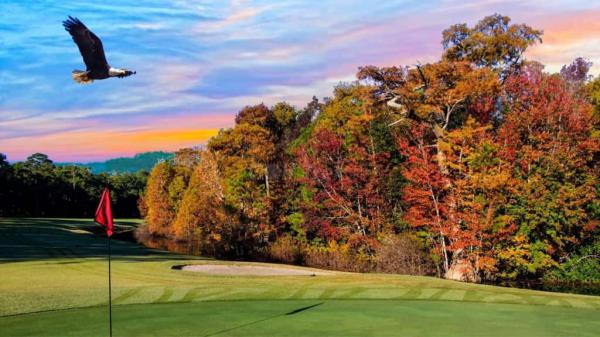 Winter Warmth: Even during the winter months, Myrtle Beach retains its golfing appeal, thanks to its mild winter climate. While temperatures can dip into the 40s and 50s Fahrenheit (4-10 degrees Celsius), many days still provide comfortable conditions for a round of golf. Winter is considered the low season for tourism in Myrtle Beach, so you'll likely find better deals on Myrtle Beach accommodations
Fewer Crowds on the courses: Just be prepared to pack some layers and enjoy the invigorating experience of a winter golfing retreat.
Myrtle Beach, SC, offers a golfing experience that can be enjoyed year-round. Whether you prefer the pleasant temperatures of spring and fall, the extended daylight hours of summer, or the tranquility of winter golfing, there's a season for every golfer's taste. Remember to consider your personal preferences, weather conditions, and any events or promotions happening during your desired time of visit. So, mark your calendar, plan your trip accordingly with a Golfmaster from Golf Trek, and get ready to tee off in the golfing paradise of Myrtle Beach, where memorable rounds and beautiful landscapes await!
---
Related articles you might like
Categories